Wood-Look Tile in Raleigh, NC
Wood-Look Flooring to Match Your Lifestyle
Have you been dreaming of the perfect hardwood floors without the hassle of hardwood upkeep? Well, you're in luck! With our wood-look tile options at Brentwood Carpets Flooring America, you can have the hardwood floor of your dream installed in almost any room of your home without having to worry about high maintenance care.
Our expansive showroom showcases everything from wood-look tile to luxury vinyl planks that are sure to elevate your interior design. Whether you're searching for that natural fine-grained look in the living room or a contemporary wide-plank oak for the kitchen, our collection of stunning wood-look plank porcelain tiles is perfect for your home design needs.
Proudly serving Raleigh, Wake Forest, Rolesville, Youngsville, and Louisburg, North Carolina, and the surrounding Wake County area, our flooring experts are eager to help you on the journey to your new wood-look floors.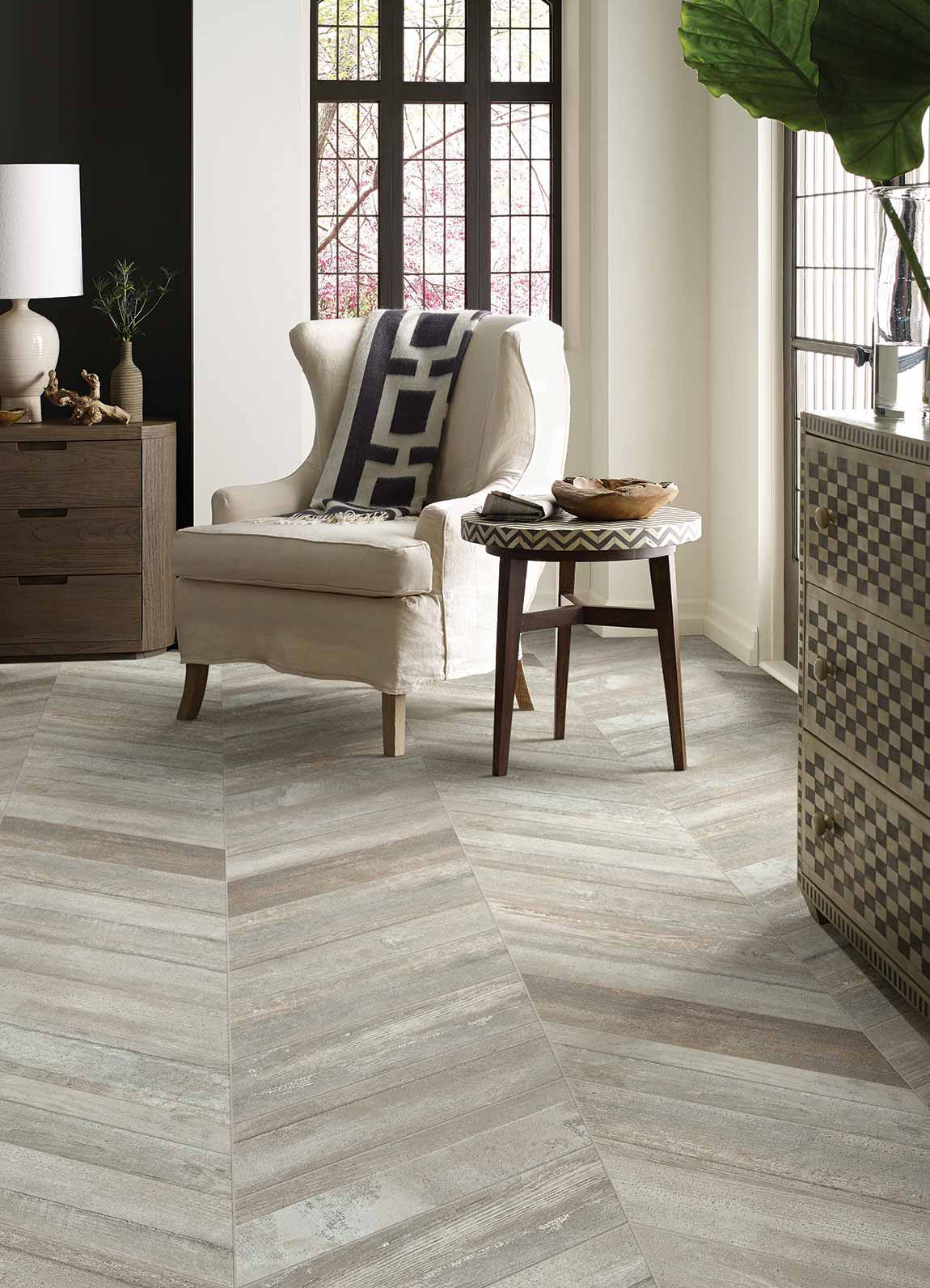 Benefits of Wood-Look Flooring
While hardwood flooring is a top choice for many homeowners, it's not always ideal for every part of the home. Bathrooms, basements, and other areas that experience high moisture and humidity levels require a durable flooring material. Wood-look tile offers the look you love without the risk of swelling or warping due to moisture. You can install wood-look tile in even the most water-prone areas of the home, including your bathrooms and kitchens.
Another significant aspect of wood-look tile is the beautiful look and feel it provides underfoot. With its advanced design, wood-look tile stays cool in the summer and absorbs heat in the winter, giving your home the best of both worlds.
Selecting the Right Wood-Look Flooring for Your Home
Our design specialists at Brentwood Carpets Flooring America in Raleigh are equipped with the knowledge and expertise to help you find the right floors for your lifestyle. They will be with you every step of the journey to help you select the perfect wood-look tile style to match your existing decor and home design, be it modern or traditional.
By choosing from our vast array of wood-look luxury vinyl plank and wood-look porcelain tiles, you can achieve a stunning style that will last for years to come.
Wood-Look Flooring Maintenance
One of the most significant advantages to wood-look flooring is that it requires low maintenance to keep it in mint condition. Both wood-look luxury vinyl planks and wood-look tiles are built to withstand damage from kids, pets, and other heavy foot traffic. Only needing frequent sweeping and vacuuming, wood-look floors can add a fresh aesthetic to any active household.
Contact us today to peruse our beautiful flooring collections and find the right wood-look floors to install in your home.