Find Exceptional Stone Tile Flooring in Raleigh, NC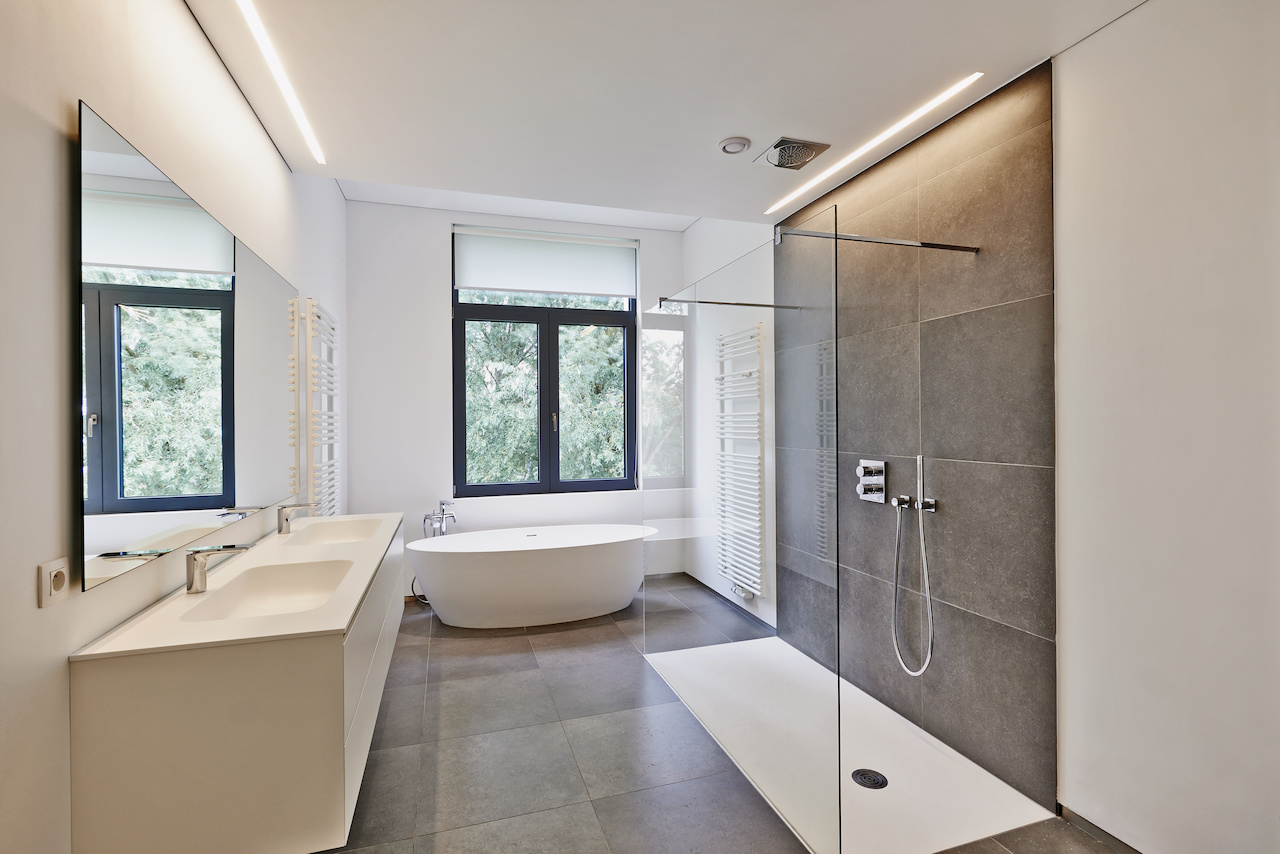 Do you wish to make a substantial change to look and feel of your indoor space? Fitting your space with appealing flooring won't only breathe new life into your home or business, but it can also increase your overall property value. Flooring is one of the first things friends, employees, and patrons notice when they step foot in your domain Find a flooring material that's sure to impress and will continue to perform year after year, visit Brentwood Flooring America.
If you're tired of your old flooring, you may be due for an upgrade. At our expansive showroom, you'll find remarkable stone tile flooring in Raleigh, NC. Step foot into our fully stocked showroom to browse our vast selection of flooring options and discover the world of interior design possibilities that await you. No matter what look you're going for, you'll surely find a natural stone tile option that speaks to your unique tastes and preferences.
Choose Stone Tile Floor for its Unmistakable Appeal
Coveted by home and business owners alike, stone tile has long been a favored material for residential and commercial renovations of all sizes and scopes. Offering a timeless look and an enviable elegance that anyone would be proud to have in their space, stone tile floor offers an ideal combination of aesthetic value and durability. Our stone tile selections compliment a wide variety of settings, offering any place it's laid in an enduring charm and warmth.
Available in wide variety of colors, shapes, and sizes, you are sure to find a suitable choice for your project when you visit our showroom. If you're unsure which choice would best fit your project, our experienced specialists are always on hand and ready to assist you. Simply share your design visions with one of our dedicated team members, and we'll help find the right stone tile flooring option that's sure to fit your needs.
Your Trusted Source for Stone Tile Floor Installation

If you're ambitious, you might be tempted to install your new flooring yourself. However, even the handiest individuals run the risk of damaging their new floors inadvertently. When it comes to any flooring project, it's best to leave the installation to the professionals.
Trust our experienced stone tile floor installation crew to handle every aspect of your flooring project by laying your new floors perfectly in place. No matter what the shape or size of your prospective installation, you can count on our team to provide you with top-notch workmanship and exceptional customer service every step of the way. Let our team provide you with a stylish new floor that you can be proud of for years to come.
Contact our specialists to learn more about our impressive selection of stone tile flooring. We proudly serve clients throughout Raleigh, Rolesville, Wake Forest, Youngsville, and Louisburg, North Carolina.