Brentwood Flooring America
Our Story
Founded in 1974, Brentwood Carpets Flooring America has served the Raleigh, Durham, Cary, and Chapel Hill communities for more than 45 years. As the area's leading flooring provider, we are committed to providing the widest selection of carpeting, hardwood, laminates, ceramic tile, vinyl, luxury vinyl tile, and bamboo cork flooring possible. Customer satisfaction is our top priority, and with a dedicated track record of success, we are now installing flooring across generations of our original customers!
Regardless of your flooring needs, our flooring store has the perfect fit for you. Operating as the headquarters for Karastan carpets, we're one of the largest suppliers of Karastan in the southeast. Our vast selection includes exclusive Karastan products unavailable elsewhere.
Meet the Business Owner
Harry Harles, co-owner of Brentwood Carpets Flooring America, entered the flooring industry shortly after graduating from the University of North Carolina at Chapel Hill in 1972. Harles formerly served as President of the North Carolina Floor Covering Association. He is currently one of the few local members of the World Floor Covering Association, as well as the Chamber of Commerce in Raleigh, Wake Forest, and Cary. Additionally, Harles is active in the Home Builders Association of Raleigh-Wake County, bringing decades of experience in his leadership to his local flooring store.
How are we addressing safety concerns regarding COVID-19?
Taking guidance from the CDC's COVID-19 recommendations, we follow strict safety policies and procedures as part of our daily operations. We strive to go above and beyond what is expected of us to ensure a healthy atmosphere for everyone. We are taking additional measures to protect the health and safety of our employees and customers. Following guidance from the Centers for Disease Control and Prevention (CDC), we're increasing the frequency of cleaning and general hygiene maintenance in stores and warehouses. While not an exhaustive list, our responses to the virus are as follows:
Offering free shop-at-home services and private appointments in-store.
Daily cleaning of our stores and warehouse facilities (part of the regular protocol).
Increased efforts to disinfect high-traffic and high-touch areas like workstations, door handles, and bathrooms, as well as posting signage about handwashing and other preventative actions.
Added additional hand sanitizer dispensers at workstations and our entrance.
Ensuring our installers are strictly following CDC guidelines for washing hands and maintaining proper hygiene.
Requiring associates who are sick to stay home.
Scheduled Installations & In-Home Measures:
Rather than attempt a DIY flooring installation, trust our expert flooring installers to handle your home or office upgrade. When customers schedule an installation or a home measurement with us, we work to assure no interruption in that service. Each of our in-home associates, installation crews, and service teams are working to follow everyday preventive actions including frequent hand washing and use of sanitizer.
Brentwood Carpets Flooring America's employees make a difference in your design project. Our sales staff is trained and certified to make sure you are getting the right products at a competitive price. Our installation department is equipped with the latest technology, tools, and education to give you the results you've always dreamed of! All installations are backed by our Ultimate Confidence Guarantee as a promise of quality for your investment.
Holiday Schedule
Our business is closed for observance of the following holidays: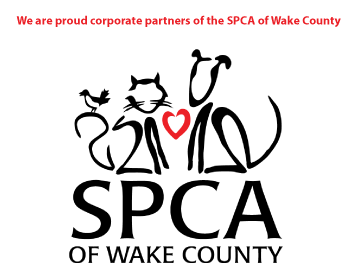 New Year's Day
Memorial Day
July 4th
Labor Day
Thanksgiving
Christmas Eve & Christmas Day
Additional Products
Paint
Carpet Padding
Services
Residential Flooring Installation
Commercial Flooring Installation
In-Store Area Rug Binding
Special Financing
Flooring Restoration
Exterior Services For:
Porches
Decks
Pools
Patios
Walkways