There's a pattern to the 2023 design trends, and one is that patterns themselves will flourish. When we think of upcoming trends in the interior design world, texture and pattern plays a huge part. Gone are the days of beige, plain, and all-white kitchens, as we move onto bigger and bolder personality in design.
Types of Texture
One of the first things you're probably thinking is "what constitutes as texture?" Texture can be found in so many home design elements from wallpaper, flooring, furnishings, and even lighting. Think about adding an accent wall to your entryway or textured wallpaper in the bathroom. Maybe you've had your eye on a board and batten look for the kitchen —give it a shot!
Backsplash tiling is another excellent way to bring dimension into your design with color and texture. From random pattern mosaic backsplashes to traditional backsplash with rectangular tiles and checkerboard patterns, backsplash tiles are an easy and customizable way to incorporate pattern into your kitchen, bathrooms and laundry rooms.
Picking Your Flooring Pattern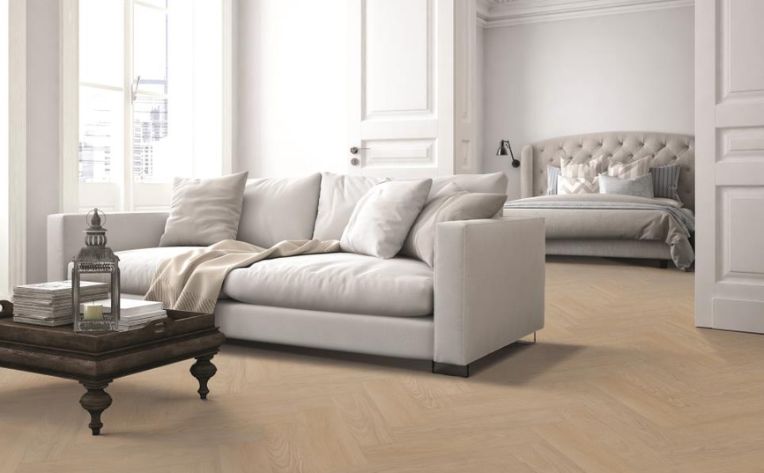 Have you ever heard the phrase build from the bottom up? When it comes to home design and flooring, we find this to be a good rule of thumb! Start building your canvas for the rest of your interior style to come alive. Pick a floor that strikes the eye and inspires the senses. The perfect floor looks different for everyone but if you find yourself gravitating towards patterns, you'll have endless option from herringbone pattern wood floors to random length planks to large format tiles.
"Floor patterns are trending—from herringbone flooring to patterned tile. The herringbone is incorporated into tile or wood, sometimes throughout a main floor or in smaller spaces such as an entryway. The eye-catching patterned tile is created in a geometric style and is used primarily in powder-room floors, mudrooms, and laundry rooms. Terrazzo tile gives a nod to the hugely popular European vibe for interior spaces—one of my favorite looks. It's available in both muted colors and vibrant tones," according to Kate Davidson, the lead designer at Toronto-based Kate + Co.
Terrazzo, graphic patterns, marble inlays, and boldly colored slabs and tiles are several flooring options that will be a hit in luxurious interiors. Look for herringbone flooring incorporated into luxury vinyl tile or wood floors, sometimes throughout a kitchen floor or in smaller areas such as an entryway.
Hardwood Flooring Patterns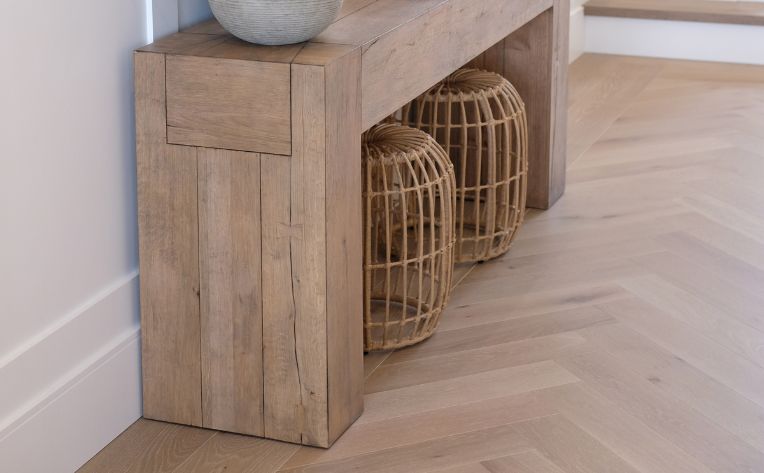 Design by TRISHA ISABEY Photography by TREVOR COOPER
Hardwood flooring in patterns like herringbone, checkerboard, and chevron are increasingly popular flooring choices and can provide an interesting contrast to existing –or new –tile, carpet, or other wood flooring choices. From carpet and wood floors to laminate and tile flooring, mixing and matching patterns of flooring can add character and visual interest to any room.
Chevron Pattern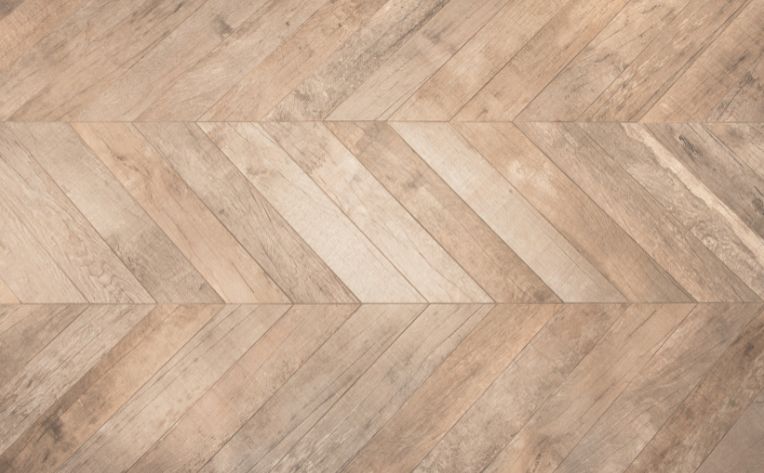 One top wood floor pattern is chevron hardwood. Chevron is a decorative design motif that's made up of two slanting lines that touch one another to form an inverted V shape. Although chevron and herringbone may look similar, they are not the same wood floor patterns.
Basket Weave Pattern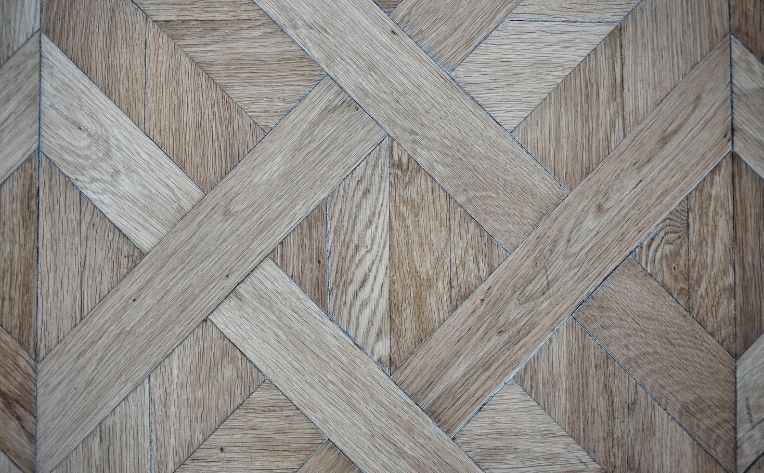 A basket weave floor is one in which the wood looks to be woven like a basket. Unfortunately, a square basketweave isn't easy to create, which is why it's so often overlooked as a hardwood floor option.
Herringbone Pattern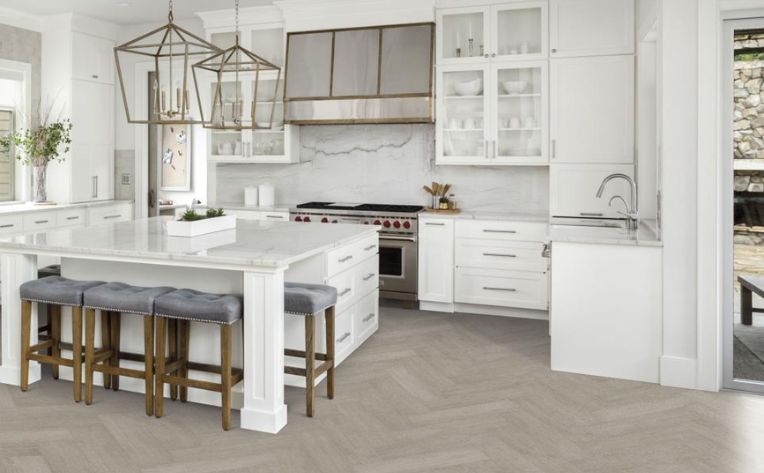 Another popular wood floor pattern that's taken the design world by storm is herringbone hardwood. Herringbone, which will continue to trend into 2023, is a geometric arrangement of rectangles named for a resemblance to the well-defined bone structure of the herring fish. Herringbone patterns in flooring are usually rectangles, but can also be parallelograms.
Parquet Flooring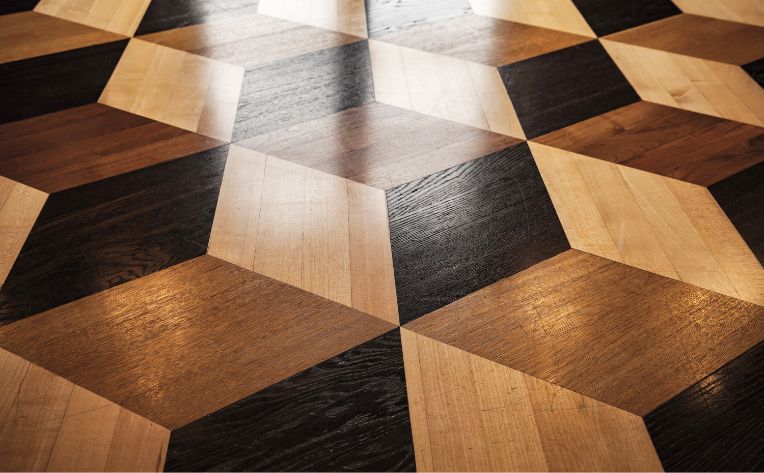 If you're looking for a more unique flooring pattern, parquet floors just might be the perfect match for you! Parquet floors are made of inlaid wood, arranged in a geometric pattern. Common patterns include various riffs on square motifs, though more unconventional takes, like sunbursts or medallions, are also possible. Because these are so customized, parquet floors can be trickier to install and it's recommended to use a trusted professional.
Diagonal Strip Pattern
An easy way to open up small rooms such as a loft or a home office is through diagonal strips of wood plank. Diagonally inlaid hardwood floors look gorgeous and fit with a number of design styles from mid-century modern to transitional. Just remember: diagonal patterns require more cutting.
Random Plank Flooring Patterns
Random plank flooring is when hardwood floors come in a variety of plank widths instead of one standard width. Mixed-width wood floor patterns will continue to be very popular in 2023 as they allow more customization and unique flooring patterns.
If you're love the herringbone wood-look style but need a more waterproof, pet-friendly flooring option, check out our extensive catalog of vinyl flooring patterns.
Tile Floors
Hardwood and wood-look floors aren't the only option when it comes to incorporating floor patterns into your home design. In fact, tile floors have been around for thousands of years and for good reason —they're low-maintenance, gorgeous in design and a lifelong investment. Check out the following floor tile patterns to find the perfect tiles to fit your design.
Square Tiles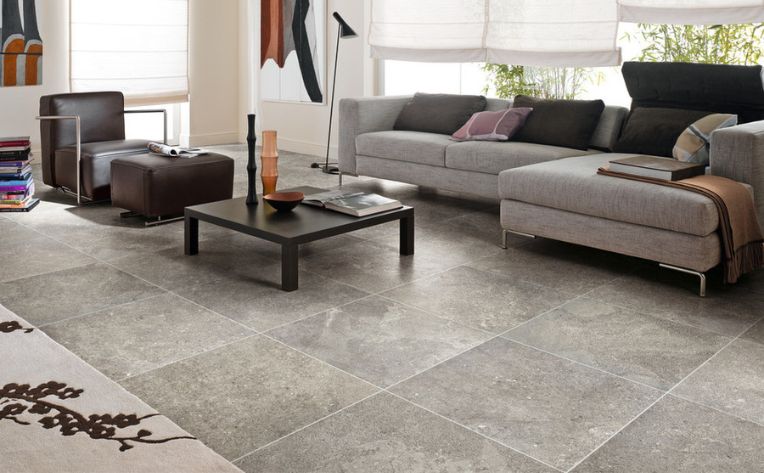 Valor Res Tile by Daltile
A timeless classic, square tiles are often a go-to choice for large areas like the kitchen or foyer. Whether you're looking at large format square tiles in a slate gray or a colorful checkerboard floor pattern, square tiles are a great way to add sleek lines and dimension through patterning in a space.
Mosaic Tiles
Alluro Cream Mini Palace Polished Mosaic by Emser Tile
If you're looking for a simple way to add visual interest to your room, check out mosaic tiling. Offered an a wide array of colors, patterns and shapes, mosaic tiles are small tiles or bits of tile that are used to form unique designs —plus they're customizable so you can create a one-of-a-kind pattern!
Accent Tiles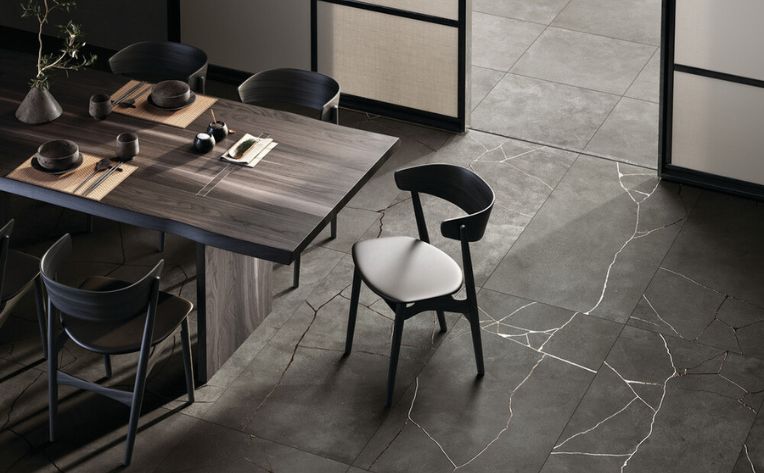 Kintsugi by Daltile
Accent tiles are an easy way to spice up your bathroom or kitchens through statement walls and backsplash. By using simple patterns or a smaller space for your accent tiles, you can update a room without overpowering the overall design with vibrant colors or busy patterns.
Brick Patterns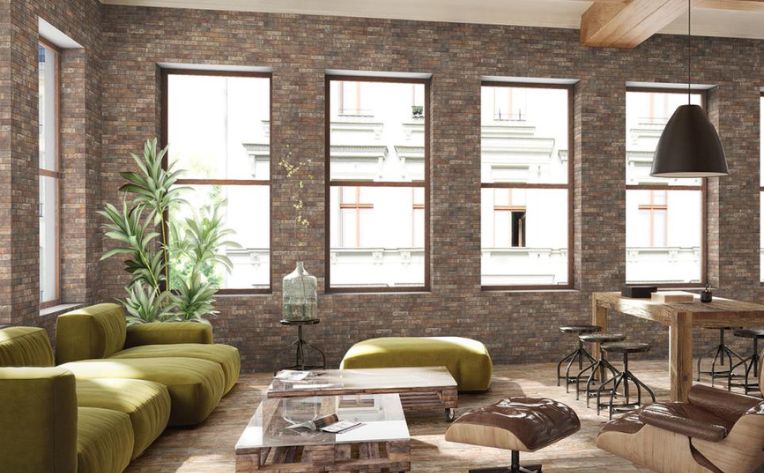 While the first thing that often comes to mind when you think "brick tile" might be "fireplace" brick patterns are so much more! Because there are endless ways to install brick tiles, this is an easy way to customize floor and wall space. In a traditional brick pattern, each row of tiles is usually offset by half a tile width. From stacked horizontal to running bond to chevron, brick tiling can be used to create sweeping, horizontal lines that softly extend a space. Plus brick patterns come in so many colors so you can find an ideal match for your design style.
Learn more about the top 2023 flooring trends on our blog!